broker for transfer of IPv4 addresses

The entire pool of European Internet addresses (numbers) based on the old IPv4 standard is now allocated. On 25 November 2019, the last block of addresses was allocated by the RIPE responsible for Europe. Addresses returned to the RIPE will only be allocated to users on a restrictive basis. Addresses not or no longer used by holders have therefore become an economically interesting asset. The recycling of previously unused IP addresses has therefore become important. IP addresses of owners can be sold for recycling.
The aipi is an official IPv4 transfer broker, registered with the European address administration agency RIPE.
We support you as IPv4 broker in selling reserved but unused IPv4 addresses as well as in finding new IPv4 address space.
In cooperation with other brokers we also realise your projects in North America and Asia.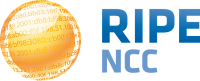 aipi is a RIPE registered IPv4 Transfer Broker